My Tailoring Background
I trained as a bespoke tailor working with my father, James, at James Personal Tailor & Son in Manchester, since 1999. Over this time of precise training I have been carrying out alterations along with making bespoke jackets, trousers and suits.
Along with altering and repairing of all types of suits and clothing. Over this time i found different techniques to the repair process, which has resulted in our unique near invisible repair service.
At our shop in Manchester city centre, I have offered the restoration and repairing service to all customers, where I have found a huge calling for precision tailoring work to 'off the peg' suits to give them a more tailored look.
I have a complete understanding of how people have a desire to wear the same clothing day after day and at some point your suit you are wearing will one day wear out, this is where I step in and restore you clothing.
You can find our bespoke tailoring web site at jamespersonaltailor.co.uk and our new site tailorsinmanchester.co.uk.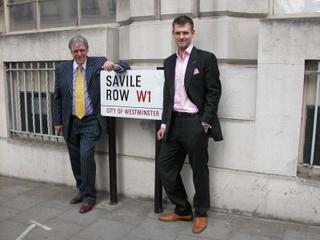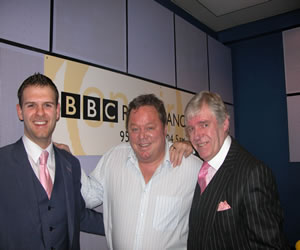 I repaired Lionel Ritchie's favourite Roberto Cavalli stage pants while he was on tour in Manchester
Centre picture is the story in the Manchester Evening News Paper.
Trade References
Working in partnership with my father at James Personal Tailor & Son we have carried out suit and clothing alterations and repairs for the majority of top retail establishments in Manchester city centre including the following: